If you can't see the "Apply" button on the checkout page, it could be because you're not logged in to your account. Log in here or create an account before completing your purchase. Please make sure you are not using a third-party checkout like Shop Pay or Afterpay, all purchases must be made directly through Ruggable.com to apply Spill Points.
How do I log into my account?
1. Select Sign Up / Login at the top right corner of our home page.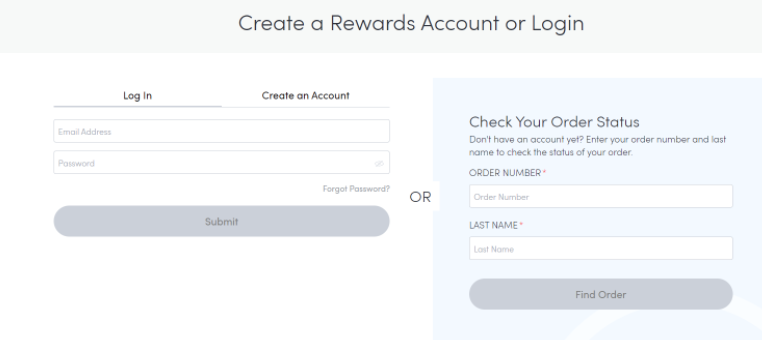 2. Enter your email address and password, or select "Create an Account".
3. Voila! You are now logged in and can receive Spill Points on each purchase!
Please note that you must have at least 100 Spill Points in your account to be able to redeem your points at checkout.